Pantheon Ring 925 Sterling Silver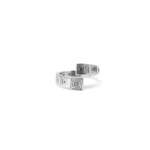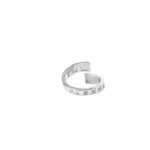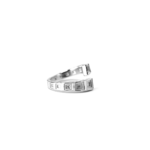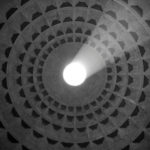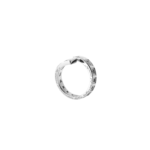 Pantheon Ring 925 Sterling Silver
The spectacular space created inside the Roman temple par excellence is the inspiration for these retro and futuristic open ring at the same time. The dome of the Pantheon with its coffered motif is imprinted in the metal thanks to 3D modeling and printing.
"The dome must reveal the sky through a large opening in the center, alternately showing light and shadow. This Temple must be conceived alternately and mysteriously as an open space and as a closed space as if it were an astrological quadrant. "
Adriano
Free size
Material: 
925 silver treated to avoid oxidation
Thick 925 sterling silver plated with 18 carat gold (Vermeil)
Thick 925 sterling silver plated with 18k rose gold
Entirely Handmade by Italian goldsmiths
Nickel Free
Engraved with Co.Ro.Logo
Packaged in a refined Made in Italy case
To clean the jewel and keep it shiny over time, please use a cloth
Of all the beautiful Ancient Roman vestiges, the Pantheon of Rome is one of the best preserved ones. Besides being the world's largest unreinforced dome, what truly makes it special is its oculus: its only source of light, meant to serve symbolically as a connection between the temple and the gods above. In fact, in Ancient Greek, "Pantheon" means "all the gods".
Fascinated by its enduring history, we have always wanted to include the hypnotic pattern of its large circular domed cellar in our creations, like with these precious earrings.
Available in 925 silver sterling
✨ Please be sure to read our Terms of Service first!
Additional information
| | |
| --- | --- |
| Weight | 5 g |
| Dimensions | 5 × 5 × 5 cm |
| Materials | 925 Sterling Silver, Gold Plated Silver, Rose Gold Plated Silver |