Aqueduct Ring 925 Silver Sterling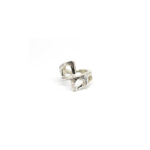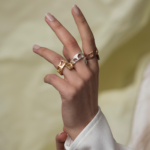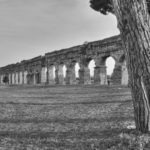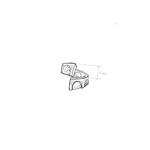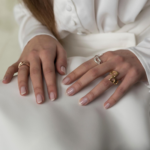 Aqueduct Ring 925 Silver Sterling
A perspective on the Roman landscape that wraps around the finger, the suggestion of the most extraordinary engineering work of the ancient time. Monumentality becomes miniature in this unique contrariè ring.
It goes perfectly with the bracelet, earrings and choker.
One size, easily adaptable from 8 to 17
For smaller or larger sizes contact us and we will make it tailor-made for you
Dimensions:
Maximum height: 1 cm
Minimum height: 0.75 cm
Weight: 8 gr
Material:
925 silver treated to avoid oxidation                   
18-carat gold (Vermeil) 925 sterling silver plated
18-carat rose gold (Vermeil) 925 sterling silver plated
Entirely Handmade by Italian goldsmiths
Nickel Free
Engraved with Co.Ro.Logo
Packaged in a refined Made in Italy case
To clean the jewel and keep it shiny over time, please use a cloth
Our Aqueduct ring in silver sterling celebrates an ancient nickname of the city of Rome: "regina aquarum" ("Queen of the waters"). From 312 b.C. onwards, the urban development and demographic growth made the building of aqueducts absolutely necessary to bring more drinking water to Rome. Building aqueducts was one of the greatest challenges of the Roman Empire, and we wanted to celebrate this delicate process of ancient engineering in a capsule collection made up by rings, bracelets and chokers reproduced in perfect scale.
Available in 925 silver sterling
✨ Please be sure to read our Terms of Service first!
Additional information
| | |
| --- | --- |
| Weight | 10 g |
| Dimensions | 3 × 3 × 3 cm |
| Materials | 925 Sterling Silver, Gold Plated Silver, Rose Gold Plated Silver |