Brera Bracelet Rose Gold Plated Bronze
Part of a capsule devoted to the beauty of Milan, our Brera bracelet was designed with the romantic columns of the Brera Academy. A tribute!
Available in rose gold-plated bronze
✨ Please be sure to read our Terms of Service first!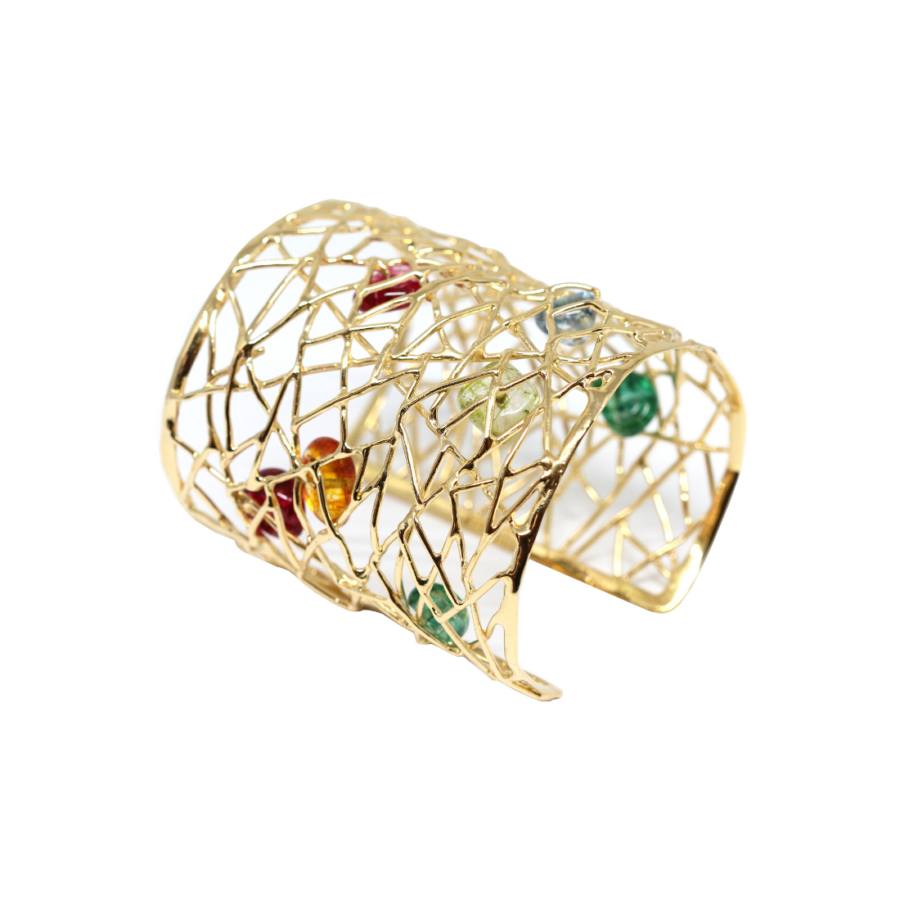 Peggy Capsule, Bracelets, Architectures, Bracelets
With its open grid-like structure and colored glassed stones below the surface, the Peggy cuff in gold plated bronze finds its inspiration in Claire Falkenstein's Entrance Gates to the Peggy Guggenheim Museum in Venice. Un c
oup de cœur.
Available in gold plated bronze
With colored stones
Entirely Handmade by Italian goldsmiths
Nickel Free
Engraved with Co.Ro.Logo
Packaged in a refined Made in Italy case
To clean the jewel and keep it shiny over time, please use a cloth
310,00

€