Brera Bracelet Rose Gold Plated Bronze
Part of a capsule devoted to the beauty of Milan, our Brera bracelet was designed with the romantic columns of the Brera Academy. A tribute!
Available in rose gold-plated bronze
✨ Please be sure to read our Terms of Service first!
Out of stock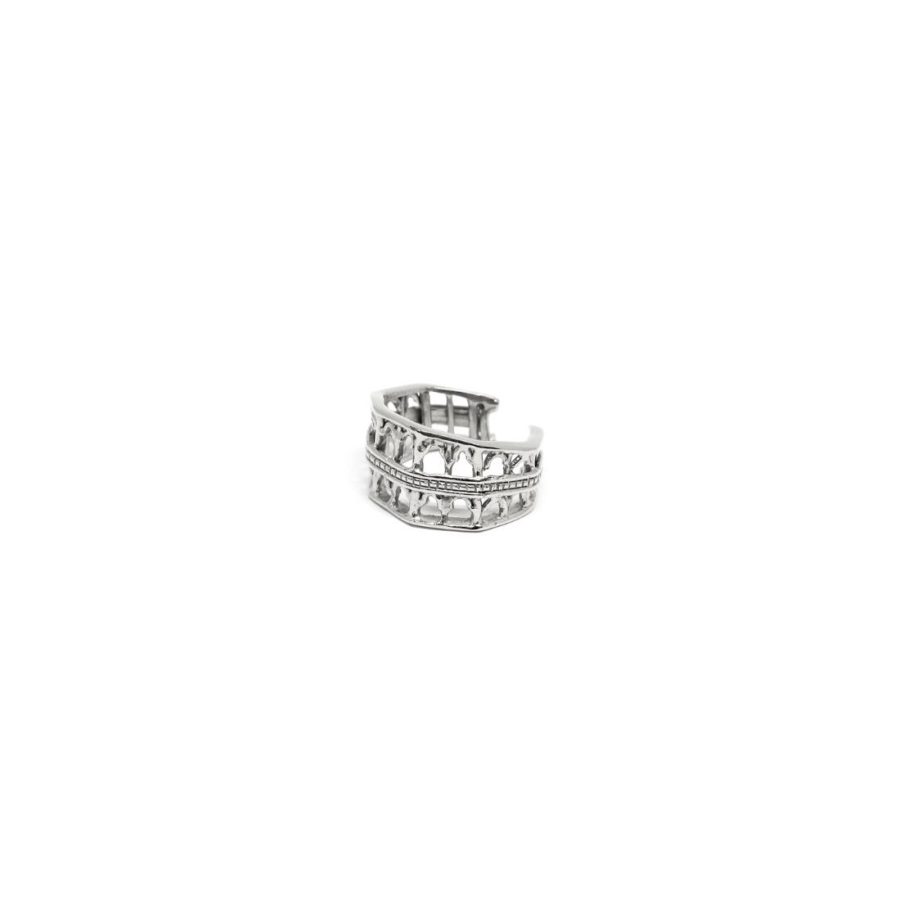 Rings, Rome, Rings, Architectures, Rings
The Renaissance portico of the internal courtyard of the Roman College, today Liceo Ennio Quirino Visconti, in addition to being wonderful, is also one of our places of the heart, it is here that we met and it is here that the adventure of Co.Ro. began, this ring reinterprets its shape in a perspective key
One size adjustable, easily adaptable from 11 to 18
(for smaller or larger sizes contact us, we will tailor it for you)
Dimensions:
Front height: 1.2cm

Back height: 0.7 cm
Materials:
925 silver treated to avoid oxidation

Thick 925 sterling silver plated with 18-carat gold (Vermeil)

Thick 925 silver plated with 18-carat rose gold (upon request)

Free size

Entirely Handmade by Italian goldsmiths

Nickel Free

Engraved with Co.Ro.Logo

Packaged in a refined Made in Italy case

To clean the jewel and keep it shiny over time, please use a cloth
✨ Please be sure to read our Terms of Service first!
150,00

€

– 165,00

€