How could we rename the month of September?
Marketers have settled on "back to" and added the broad categories of school, office, and work, as if the entire world or at least the western one had come to a halt in August and absolutely needed a fixed date, a ready voice, to remind it that the crickets have stopped chirping.
We treasure our return home because with us come to the emotions and visual memories collected on vacation. It's an opportunity, at least while we're still drunk on the joys of summer, to see things from a different perspective or notice
previously overlooked corners. It's a chance to rediscover every day – as much in the objects we've chosen to furnish our bedrooms, dining rooms, and winter gardens with, as in the urban constructions designed and built for us by the masters of the past.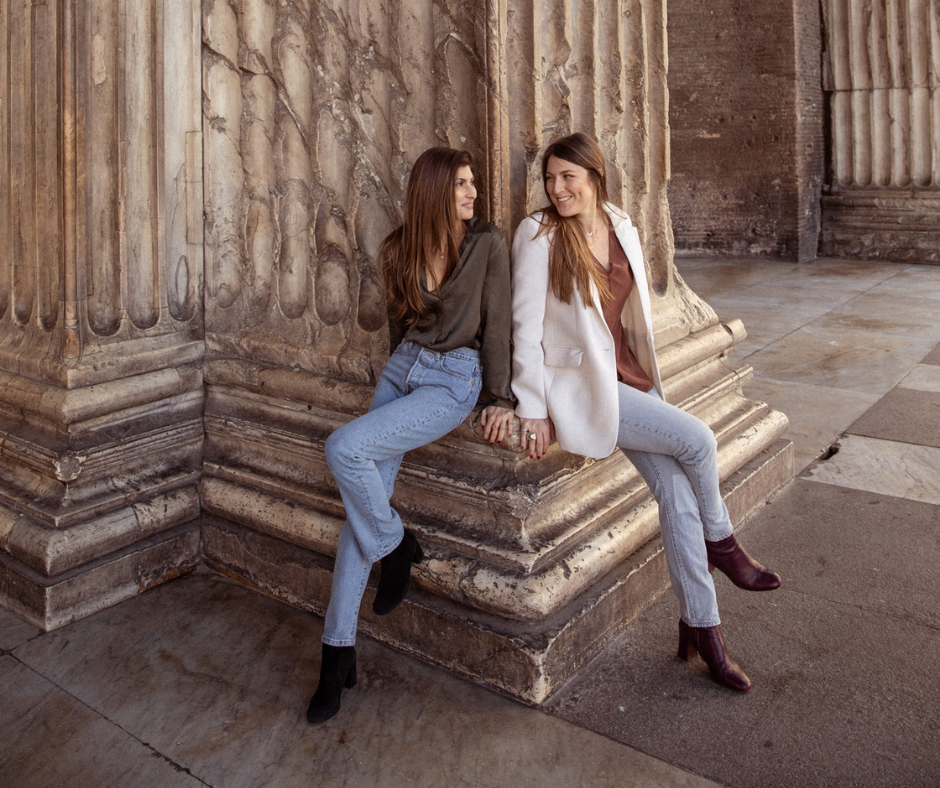 From Rome to New York: jewels for those who love to explore
It is to these places; where architecture, sculptures, and marvels of human ingenuity await us at every step: the alleys of Rome, the Rolli of Genoa, the streets of New York, and small and large towns everywhere; that Co.Ro. has dedicated some of its collections. Several of which are already near to your hearts.
They are an invitation to be tourists in the urban jungles that we claim to know. Here, the "back to" becomes a quest for the very time we have not yet given to the wonders that are right in front of our noses.
The secret garden of Palazzo Capodiferro, a stone throw from Campo De' Fiori
Part baroque prank, part mathematical formulation, the forced perspective created by Francesco Borromini for Cardinal Bernardino Spada in 1653 is one of the most entertaining illusions to get lost in.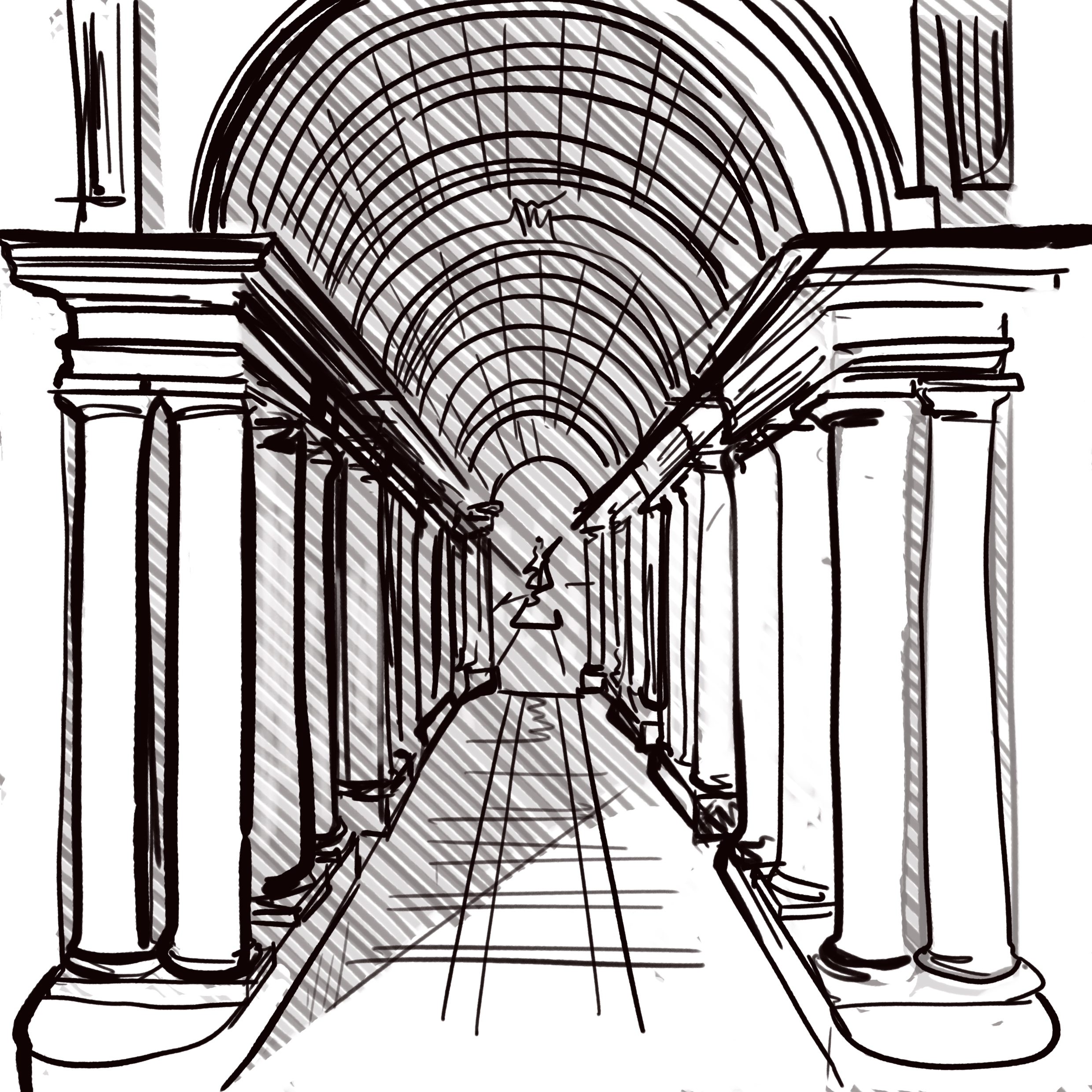 Behind Campo De'Fiori, protected by the Renaissance walls of Palazzo Capodiferro, transformed an 8.82-meter-long stretch of his courtyard into a long avenue of columns on which the mosaic floor seems to run on for over 35 meters!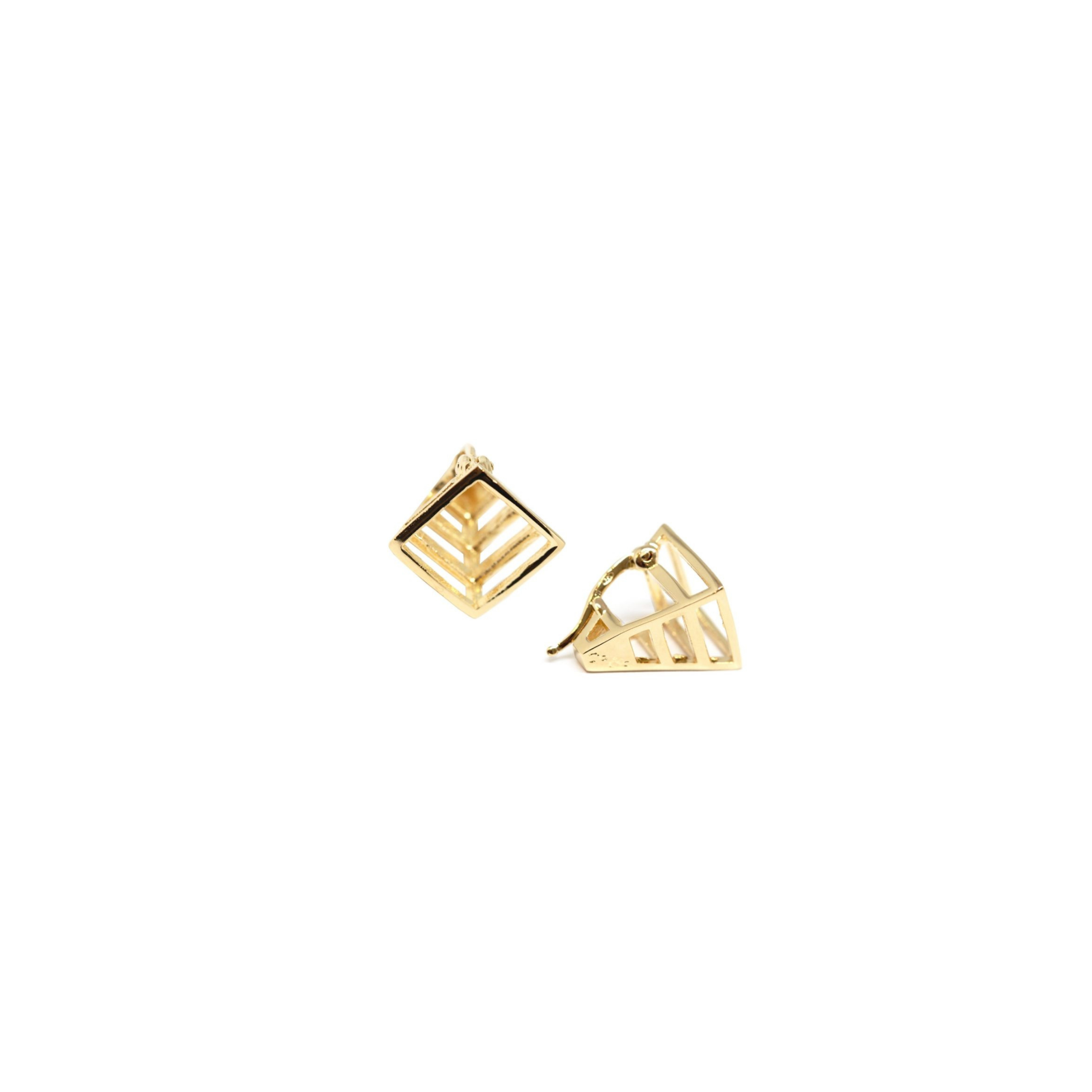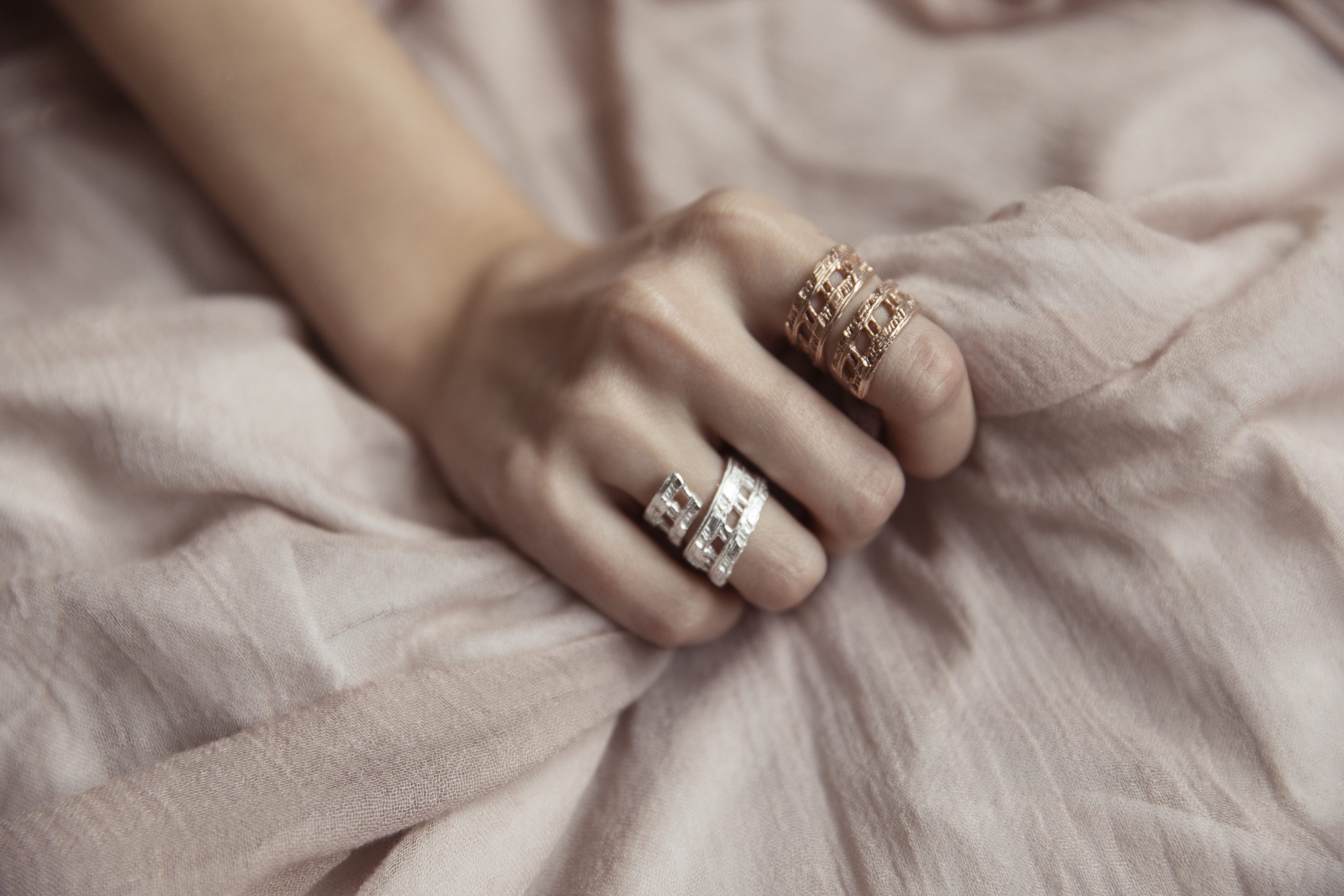 From Palazzo Barberini to the Guggenheim Museum…
More Borromini, more Rome and its hidden treasures: the spiral staircase of Palazzo Barberini. Aspirational and tending to the divine, it reaches toward an unreachable sky in a cinematographic, almost Hitchcockian, way, and is to be experienced in the bracelet and contrarié rings that, with their spiral form, give life to every styling; and in the earrings that caress one's profile.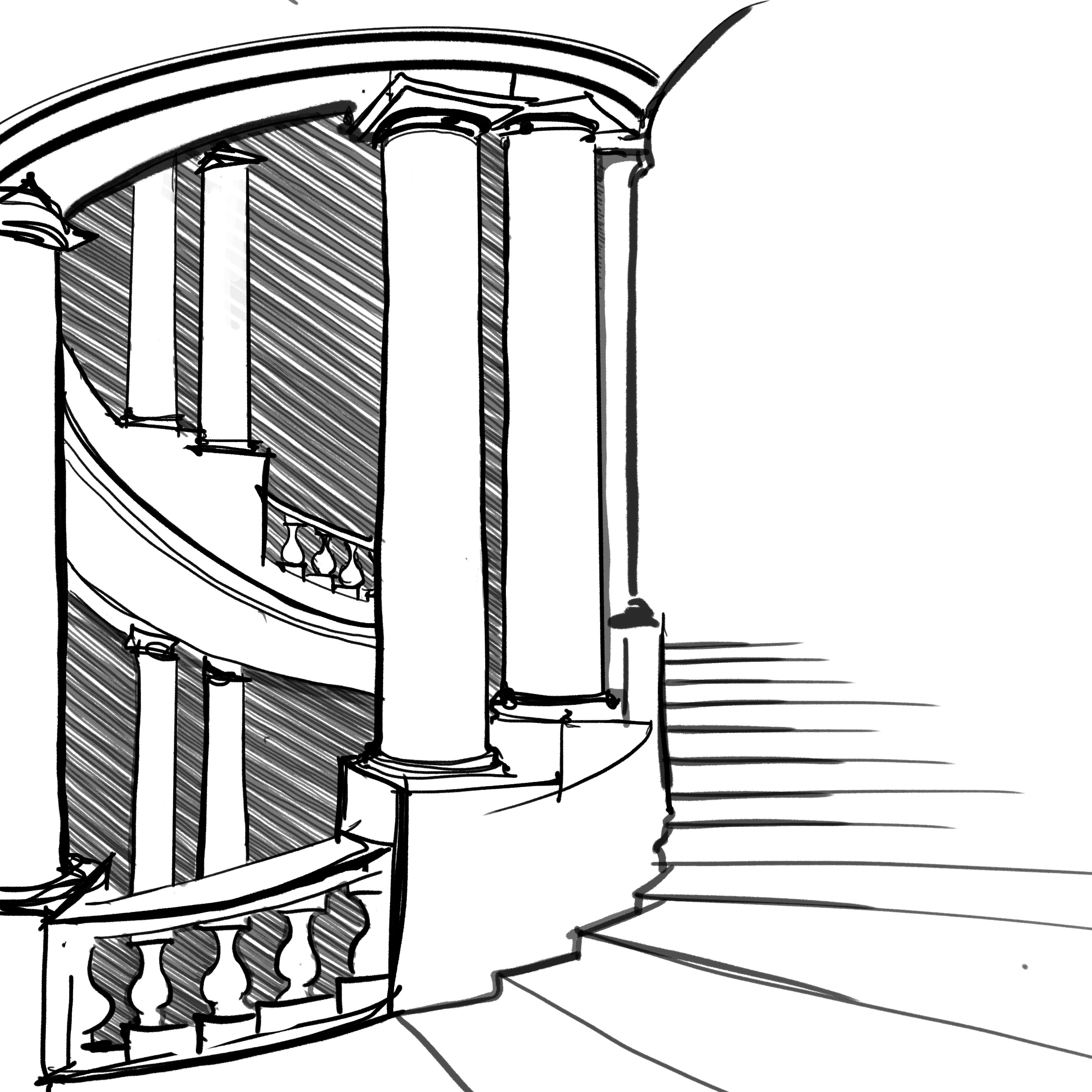 A soft and delicate fullness which, across the ocean, on a Fifth Avenue that needs no introduction, became, in 1937, the enclosure designed by Frank Lloyd Wright for the Guggenheim Museum. Now, the flight of stairs that placidly envelops it, can be worn.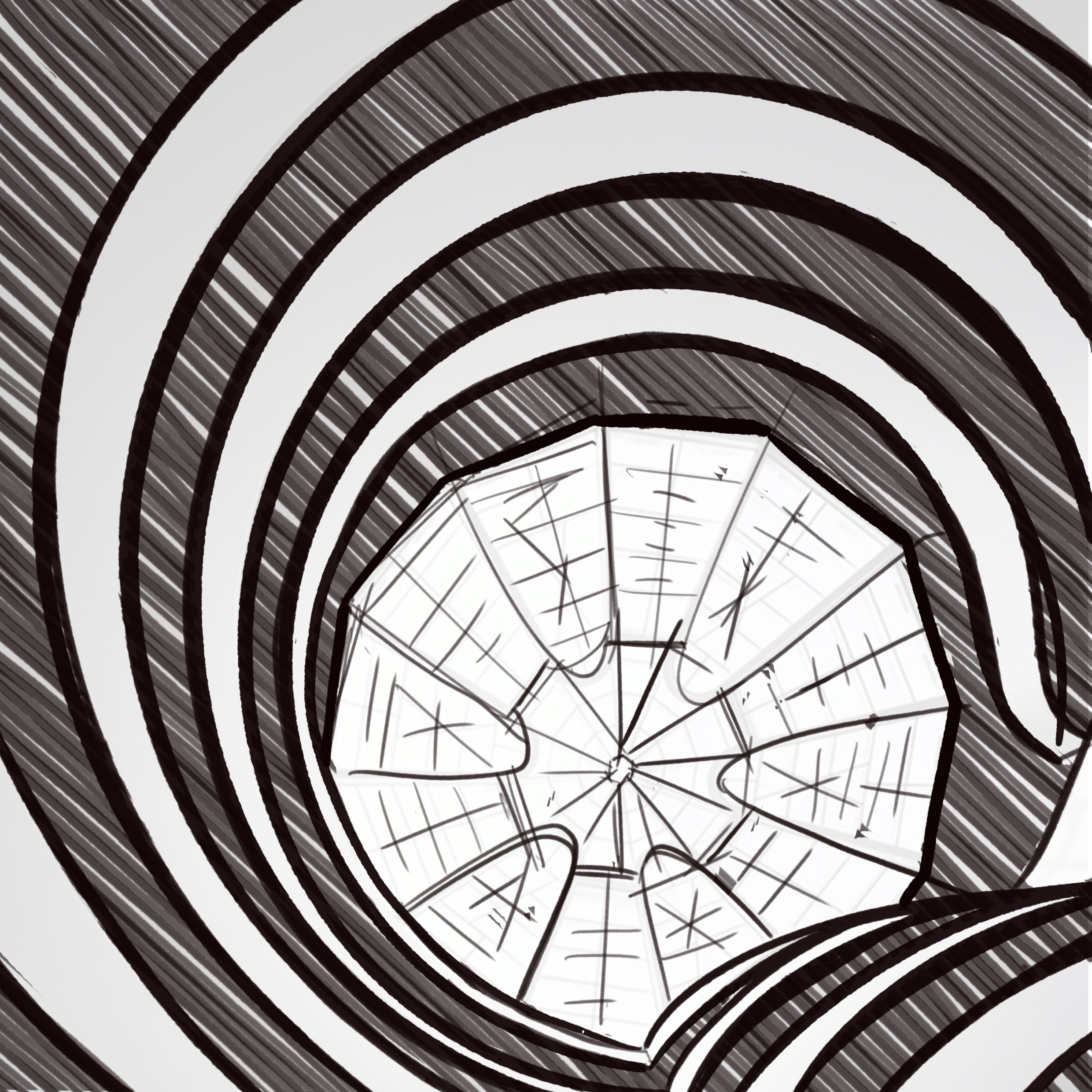 …to the Rolli of Genoa…
Meanwhile, a few decades later, Franco Albini would trace a shocking modernist silhouette that cuts vertically through the baroque rooms of Genoa's Palazzo Rosso. For Co.Ro., this run of octagons was the purely geometric impulse for an ear cuff and two small hoop earrings, in two sizes, to embellish the lobe; a faceted shaping of a band that can reflect more light than it's given.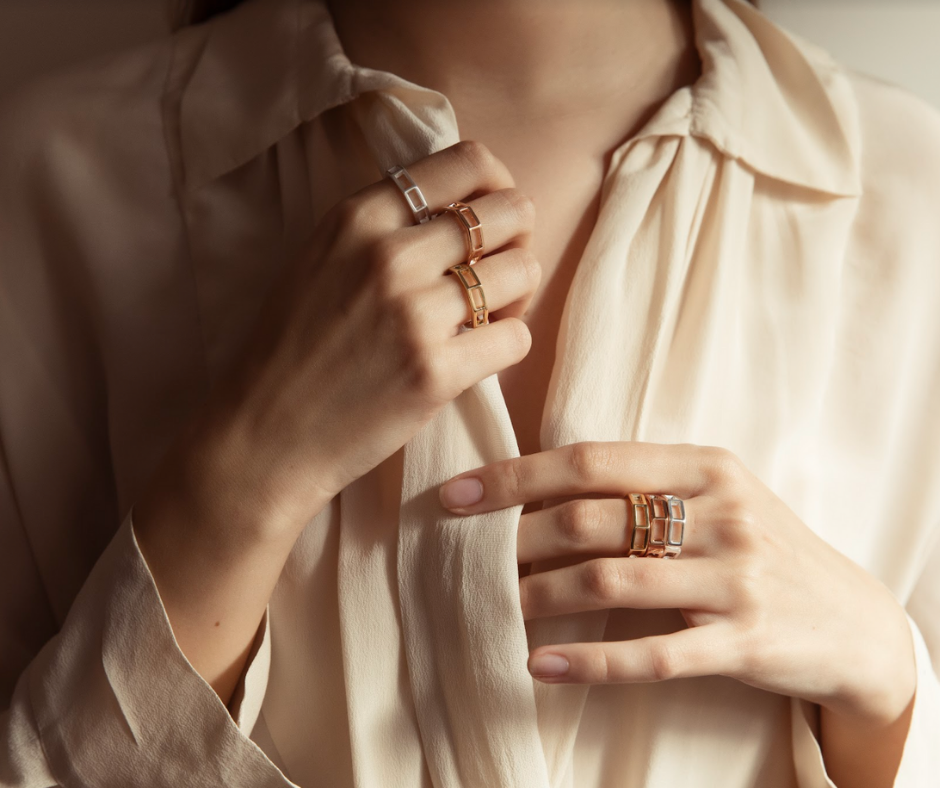 …to return home, to Rome
And if studying or self-indulgent pleasure leads us to books, then it is worth crossing the threshold of Palazzo Zuccari, perhaps with the ring that represents its monsters … but that's another story.
If you want to know about it, subscribe to our newsletter.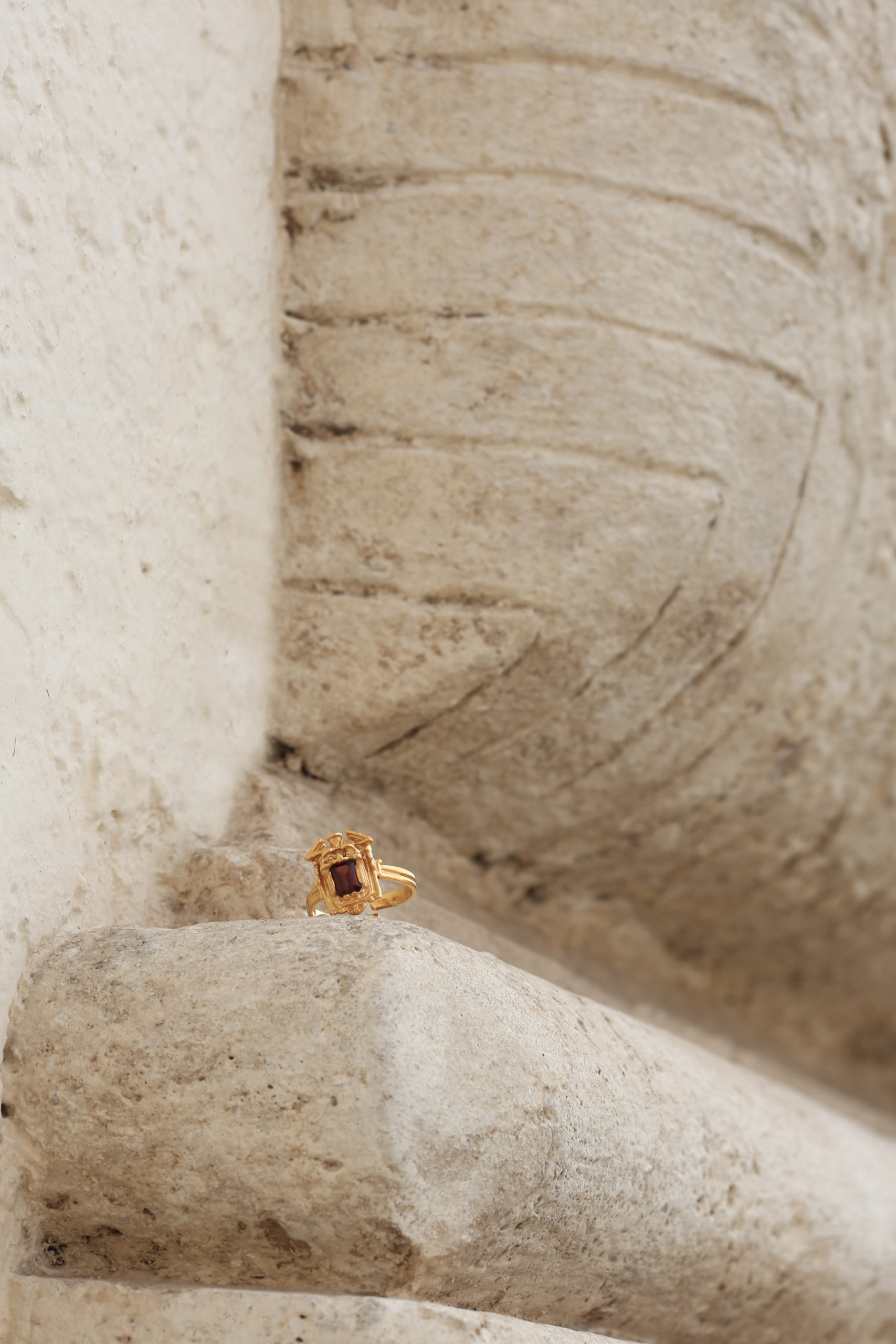 Edited by Manuele Menconi