An Architectural Gem Behind the Campo Marzio: The Collegio Romano
Celebrate with us an important anniversary!
October 28th: a date that many will say nothing but, for us, it is particularly dear. Today (but in 1584) occurred the opening of one of the most intriguing Reinassance architectures of Rome: the Collegio Romano (lit. the Roman College). A stone's throw from Piazza Venezia, since 1870 this imposing building has been housing one of Rome's oldest high schools: the Ennio Quirino Visconti. And we met here, back in the school days. Our friendship, and in a certain sense also our brand, was born here, between the columns of this four-sided portico. And this is the reason why today we want to take this chance of telling you the tale of this Renaissance Roman jewel, founded in the 18th century by the saint Ignazio da Loyola. Celebrate its foundation with us!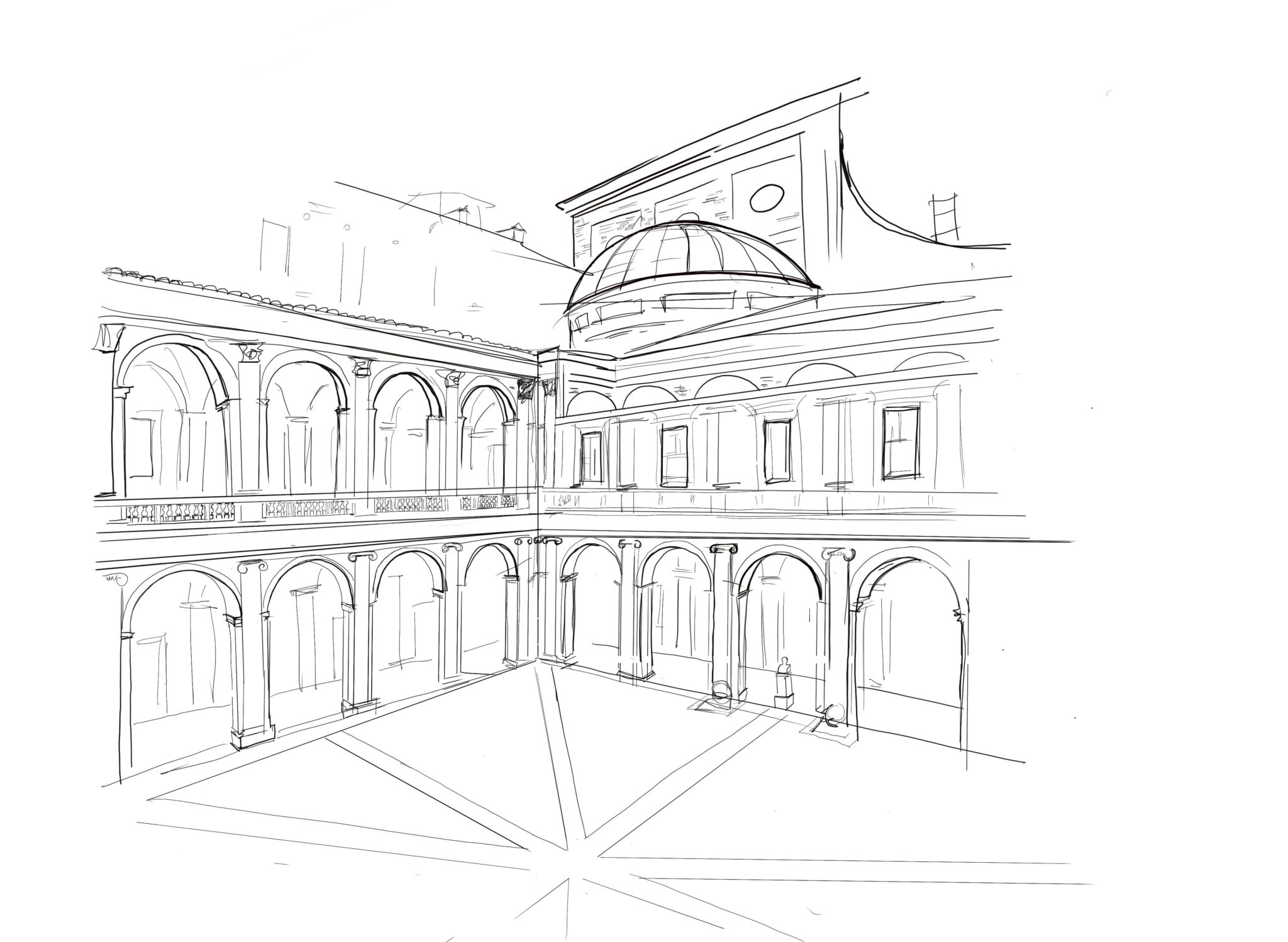 The Collegio Romano: an Unforgettable Majestic Renaissance four-sided portico
Step with us into the threshold of the imposing building. Allow yourself enjoying the view of this stunning Renaissance porch. Leave the gaze flying freely and boldly all over this courtyard. Right here, all the students have been gathering in since the foundation of this ancient high school for their mid-morning pause. Costanza and I as well! In fact, we met there, in this precious squared colonnade outlet. And this is the reason why we decided to create our Capsule "Portici", made out of rings and a cuff: to celebrate this silent observer and discreet accomplice of those years. From quadriporticus in Latin, this two-orders arches loggia delimits a covered space, resulting in a closure towards the outside. Surmounted by two-orders capitals (Ionic and Corinthians), this system of travertine pillars is super in line with the most common typology in the courtyards of Roman palaces of that era. Nevertheless, it has been an incredible source of inspiration for us.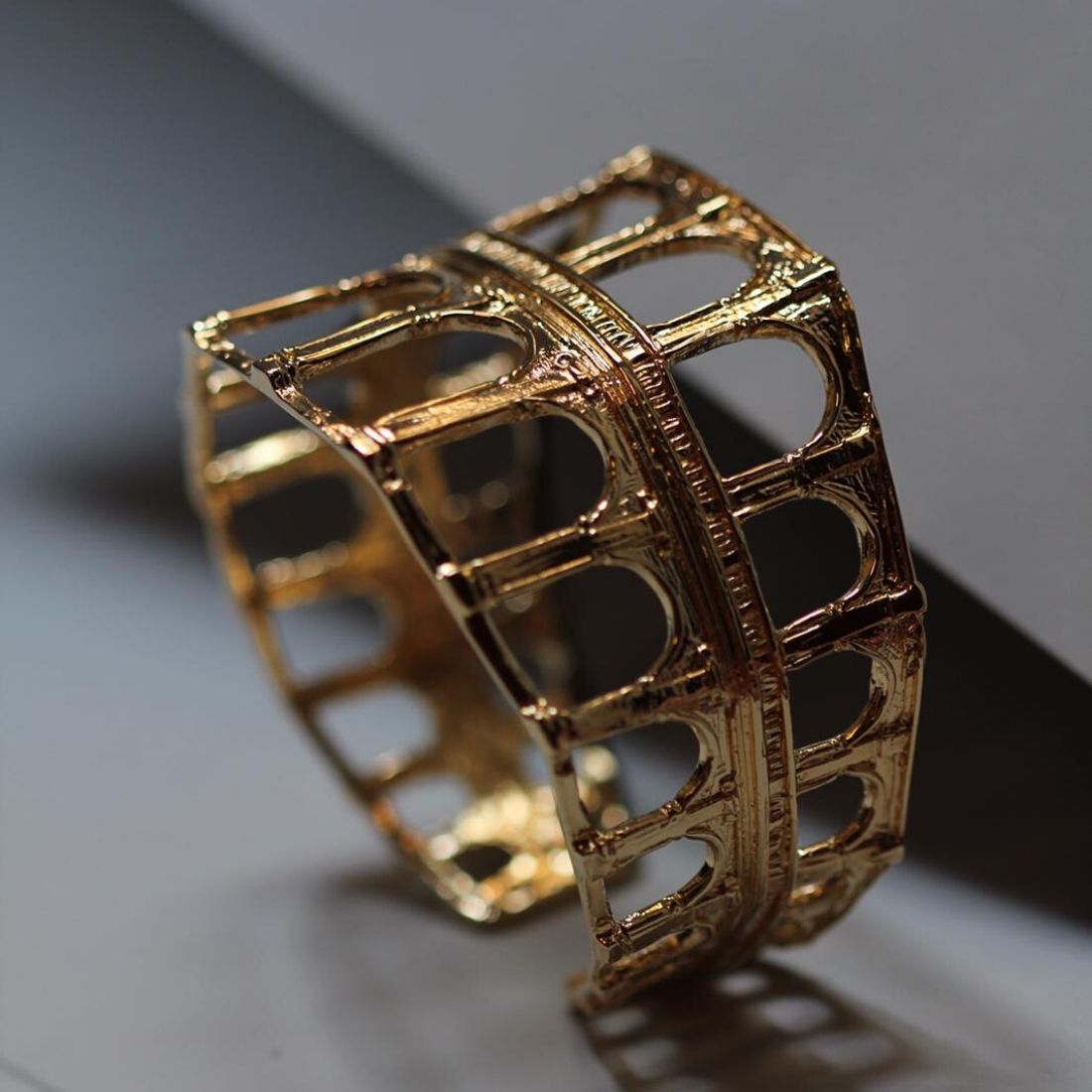 Designing our Portici cuff, we immediately excluded the idea of following the squared plan of this architecture. Why following strictly these rules, when we could have replicated the basic shape of this porch imagining an impossible perspective? Because this is what often happens in our creations: we have been always gone for evoking, rather than purely replicating an architecture. Making it wearable. Making it an architecture-à-porter!

Yesterday Wunderkammern, today Wundermusaeum
This porch is a pure architectural jewel crowing a building with a long and fascinating history: the Collegio Romano. Since its foundation, the Collegio used to host cultural and scientific gatherings. Its wide rooms used to witness important meetings – from Galileo Galilei to the physicist Kircher and many more! – and also a "cabinet of curiosities" , the one and only in this part of Europe. Donated by the Italian aristocrat and antiquarian Alfonso Donnini back in 1651 to the Jesuit Religious Institute, this incredible memorabilia collection – dismembered over the years – has been the privileged backdrop for our high school years. This showcase of fascinating as incomprehensible instruments of study populated our classrooms, transmitting the fascination and memory of a life spent among those arcades with their sole presence. For several years, the various objects have been cataloged, and now it is possible to visit them in the Aula Magna of the school, where a structure has been placed that reproduces the Kircherian Museum (open on Thursday afternoons by reservation).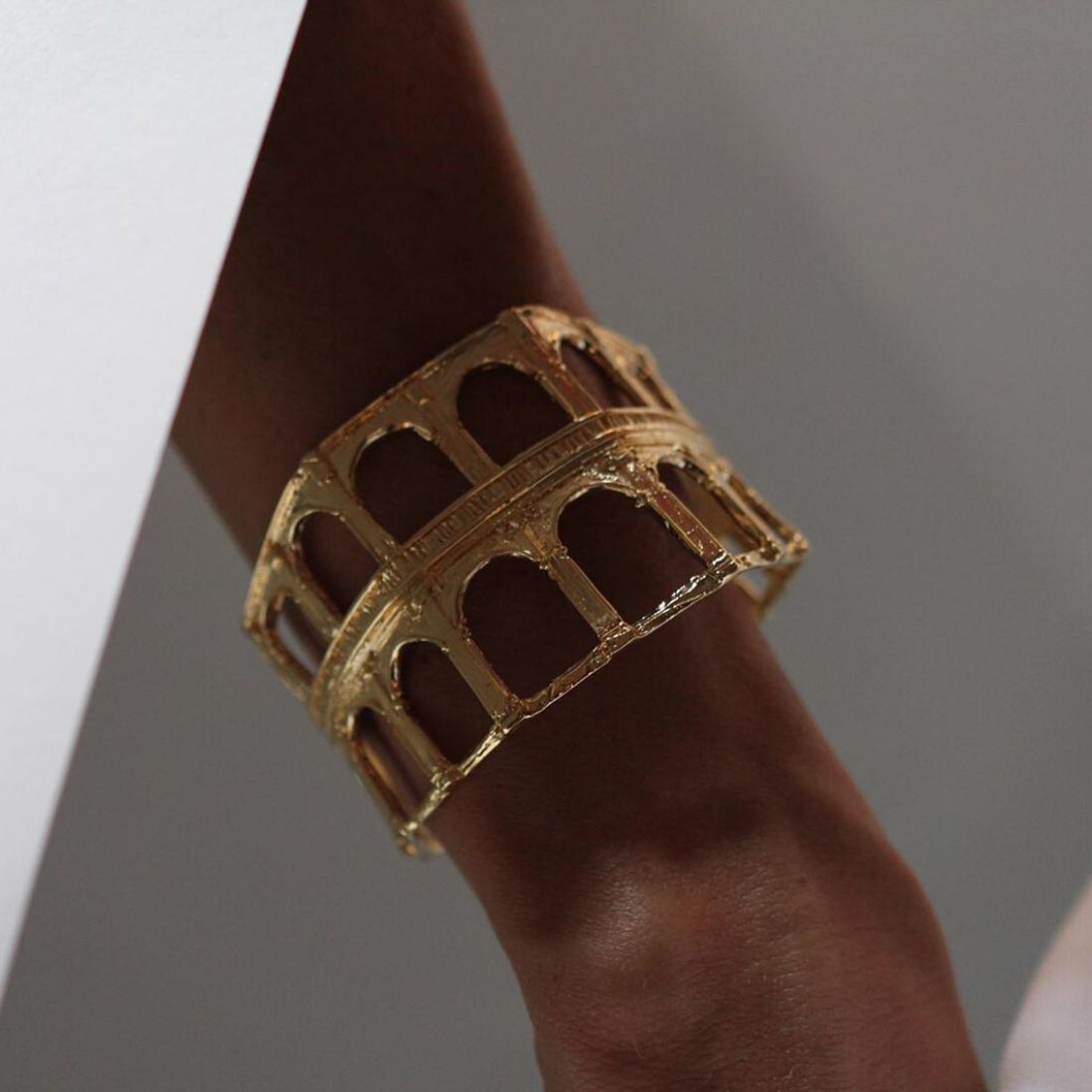 Attending the Visconti, wandering among those solemn arches full of memories, crossing the courtyard and having as a backdrop to recreations that marvelous portico is an experience that marks you. And those who attended it know it.
The Visconti stays inside and it is hard to forget!
Discover our "Portici" Capsule
Costanza e Giulia