Co.Ro. creates unique jewelry pieces blending a careful research on spaces, volumes and shapes with the ancient traditional Italian craftsmanship.
Follow @co.ro.jewels on Instagram to
find out about upcoming stories.
Some stories
from our CoRoMAG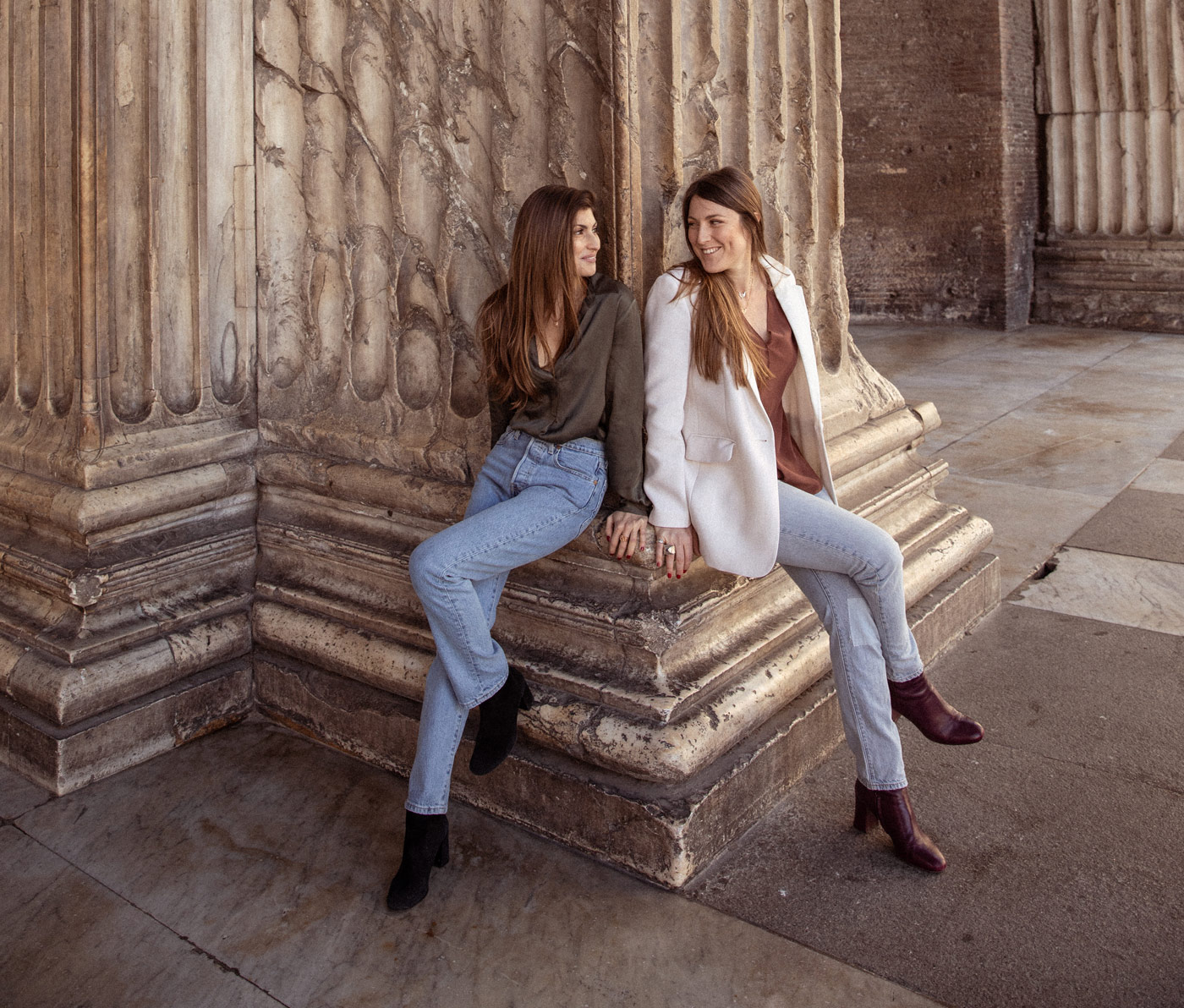 07/09/2021
How could we rename the month of September? Marketers have settled on "back to"...
Read More
This is an amazing shop – the best place to buy original jewelry in Rome. The designers, Guilia and Costanza, are architects who have turned their love of symmetry and design into beautiful buildings. I highly recommend their store to anyone who is looking for unique and high quality jewelry.
Susan M.
I stumbled upon this little shop in Rome last year totally by chance (followed another customer walking ahead) and fell in love with the design concept – even though the jewelry's inspired by architecture, the pieces are not tacky at all and are very classy and design-oriented.
The shop has since gone though a renovation and looks more modern the last time I visited in October 2019.
They have also started using a VAT refund system for tourists that is very stress-free, easy to use and I got 100% of my VAT back in a few hours after leaving the EU (for purchases above a minimum spend and below 500 euros; you need to download an app) I had to pay VAT in 2018 so this is a big plus. Definitely the perfect souvenir for someone special!
Hazzel T.
Their designs are lovely, it was difficult to decide who to get because there were so many things I liked. Truly unique jewelry and a perfect memory of Rome.
Meike M.
Gioielli belli e molto originali, ho acquistato sul sito internet una delle loro creazioni come regalo di Natale per la maestra di mio figlio. Molto apprezzato sia il gioiello che il biglietto scritto su carta pregiata e sigillato con la ceralacca. Contattate prima e dopo l'acquisto per dei chiarimenti mi hanno risposto in tempi brevi e con molta cortesia. Perfetta la consegna da parte del corriere e la confezione. Consigliatissimo.
Simona P.
Il negozio è bellissimo e i gioielli creati da Giulia e Costanza sono speciali, eleganti e origiali, ispirati a dettagli architettonici.
Seguo il loro lavoro da anni eppure mi stupiscono con ogni nuova creazione. Mi sono regalata gli anelli in argento ispirati alla cupola di Sant'Ivo alla Sapienza e al Pantheon per festeggiare un momento bello della mia vita, ogni volta che li guardo sono felice. Grazie Co.Ro.
Valentina D.S.
Artisti della Gioielleria,
Gioielli con design unici.
La cordialità, la spiegazione del concetto di produzione artigianale e l'amore per il proprio lavoro che mi ha trasmesso Costanza, rendono poi il servizio da 5 stelle.
Bellissima scoperta
Davide M.
Costanza e Giulia sono un'esempio di creatività ed eleganza. I loro lavori sono veri oggetti di design e un originalissimo omaggio a Roma e alla sua storia. Loro e il loro staff sono gentilissimi e il mio acquisto mi è stato recapitato a casa in tempi record malgrado lo abbia acquistato il 24 dicembre alle tre del pomeriggio. Una boutique da visitare.
Andrea B.
In un settore dove è difficile affermarsi, queste signore hanno avuto non solo gusto ma soprattutto un'idea di business geniale. Sentiti complimenti. Consiglio a tutti di fare visita a questo negozio dove amore per l'architettura si può indossare e toccare con mano. BRAVE
Jacopo G.